CALL US
308-530-9075
klug@live.com​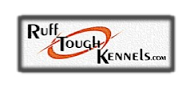 Looking for an E collar look no further than here at Muddy Paws. I use and sell

Garmin Products.


​We can set your dog up for one and show you how to use it. When used properly these are fantastic training tools I like to refer to them as my invisible long line.
​​Contact us for all your

Ruff Tough Kennels

and

Mud River Products

. If you have not checked out these products I highly recommend you do, they are some of the most indestructible on the market.
I am also a proud to offer

Inukshuk

to fuel our dogs as well as support our program
Dog Training Collars

​These collars are a new spin on the traditional style prong collars, however, they look great and are much easier to put on and take off. Fully adjustable martingale style collar with prongs inserted in the front​ make those pulling dogs much easier to control.

​​Available in size large for dogs up to 18in neck and size medium for dogs up to 16in neck.

​​I hand make all these collars so color combinations are endless.uble click here to edit this text.